Nicola Mrazek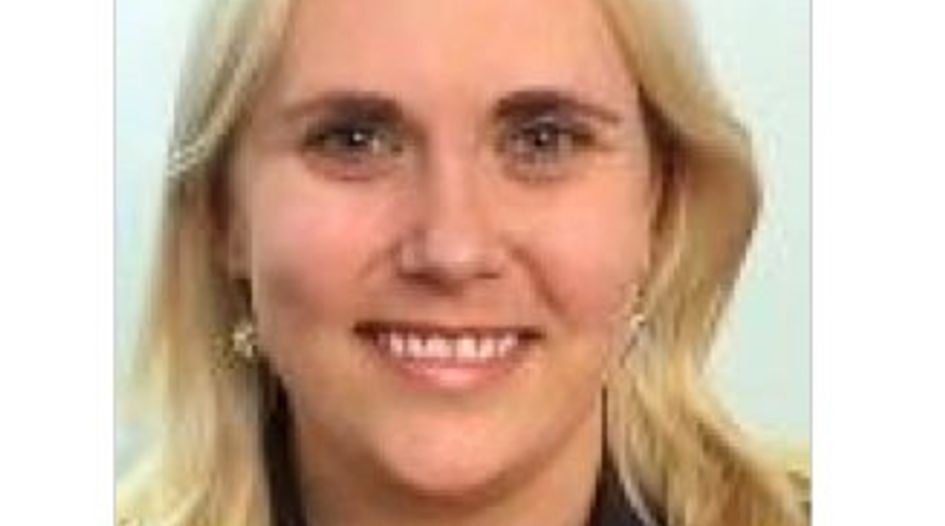 Nicola Mrazek is one of the longest-serving members of the Foreign Corrupt Practices Act unit.
As senior litigation counsel in the Justice Department's criminal division fraud section since February 2014, she is also the unit's highest-ranking attorney in a non-management position.
A 2001 Yale University graduate, Mrazek received her law degree in 2004 from Stanford Law School, where she was president of the law review. After a clerkship for Judge Stephen Reinhardt of the US Court of Appeals for the Ninth Circuit, she came to the department through the prestigious Attorney General's Honors Program in 2005. 
Attorney General Alberto Gonzales awarded Mrazek the Attorney General's Award for Fraud Prevention in 2006 for her work on the Hurricane Katrina relief cases.
From January to April 2013 she was seconded to the World Bank as a senior investigator, helping forge closer ties between the DOJ and the bank's anti-corruption investigators. 
Mrazek also helped prosecute Medicare fraud before taking on FCPA cases that helped to define the practical contours of the statute, because they were among the first to end up before judges or juries.
Her record, however, is mixed, as Mrazek faced tough judges in California and Texas who were openly skeptical of the need for a foreign bribery statute.
Haiti Teleco
Mrazek helped to lead a series of cases related to a scheme to bribe officials in Haiti for telecommunications contracts that led to a 15-year sentence in October 2011 for Joel Esquenazi, the former president of Terra Telecommunications. It was the longest sentence ever imposed on a defendant in an FCPA case, though some of the sentence was related to money-laundering charges.
Mrazek also successfully prosecuted Robert Antoine of Miami and Haiti on conspiracy charges stemming from the same foreign bribery scheme involving Haiti Teleco, the telecom company. Antoine was sentenced in June 2010 to four years in prison and three years of supervised release. He was ordered to pay US$1.8 million in restitution and to forfeit about US$1.6 million.
The Haiti Teleco team of which Mrazek was a part was honoured with an Attorney General's Award for Distinguished Service in 2012.
Lindsey Manufacturing and ABB
But in December 2011, US District Judge Howard Matz in Los Angeles overturned May 2011 FCPA convictions that Mrazek's trial team had won against California-based emergency electrical tower manufacturer Lindsey Manufacturing and two executives, citing prosecutor misconduct. Judge Matz cited the prosecution's failure to turn over transcripts of an FBI agent's erroneous testimony in the grand jury. He also criticised Mrazek's mingling of evidence from a related case she prosecuted against Swiss engineering firm ABB.
Mrazek built the Lindsey Manufacturing case out of her work on the ABB case, which stemmed from a voluntary disclosure ABB made to the department in 2005. Both companies eventually were accused of paying bribes through different intermediaries to officials of the Comisión Federal de Electricidad (CFE), a Mexican state-owned utility company, in order to obtain contracts.
In September 2010, ABB and two subsidiaries entered into a deferred prosecution agreement. Its US subsidiary, ABB Inc, pleaded guilty to a criminal information describing US$1.9 million in bribes paid from 1997 to 2004 to officials of the Mexican utility. ABB Inc intended to pay a US$28.5 million fine, but Houston District Judge Lynn Hughes knocked it down to US$17.1 million, telling Mrazek in court that the Justice Department is "hypocritical" for faulting big corporations like ABB instead of the individual wrong-doers, when it knows from its own experience how difficult managing a large organisation can be.
In overturning the Lindsey Manufacturing convictions, Matz said in his ruling that he should have held tighter rein on the prosecution's questioning of its witness Fernando Maya Basurto, who pleaded guilty in the ABB case to funnelling bribes from the Swiss firm to the same Mexican official later named in the corruption case against Lindsey Manufacturing. "This is a different case," The judge said at trial, shortly before instructing the jury not to connect the two cases. "These are different bribers, different bribees."
In another blow, Mrazek and then-FCPA unit chief Charles Duross lost at trial in a related case in Houston in January 2012 against former ABB manager John Joseph O'Shea, who was indicted in 2009 on the Mexican bribery charges. Judge Hughes, who had previously knocked down the ABB Inc penalty, struck again. He acquitted O'Shea from the bench before the jury deliberated. Hughes said Basurto, the government's main witness against O'Shea, knew "almost nothing." O'Shea's lawyers had vigorously challenged the government's expansive definition of "foreign official" under the FCPA, arguing that bribes paid to employees of state-owned companies aren't covered by the statute. A brief signed by Mrazek, DOJ criminal fraud section chief Denis McInerney and Houston US Attorney Jose Angel Moreno called that interpretation "nonsensical".
In April 2011, Judge Matz in the Lindsey Manufacturing case upheld the government's definition of foreign official, providing the DOJ FCPA team an important legal victory.