Daniel Kahn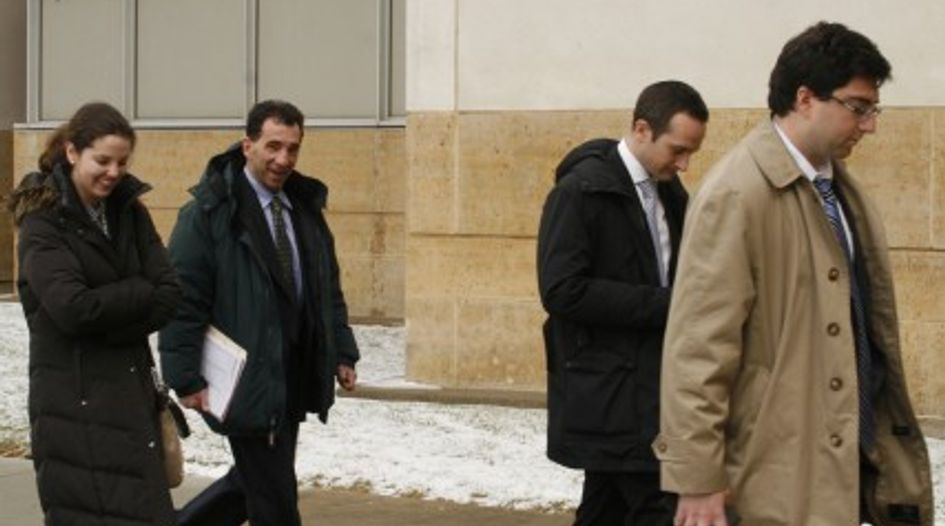 Daniel S Kahn served as the head of the Foreign Corrupt Practices Act unit from 2016 until 2019, when he was promoted to senior deputy chief of the fraud section.
Hgot his start in Washington, DC, like many - as an intern. But unlike most interns, he started at the top, working at the White House for President Bill Clinton in 1998 and 1999.
A 2003 Harvard Law School graduate, Kahn joined the criminal division fraud section in 2010. Known as hard-working and diplomatic, Kahn was a favourite of then-FCPA unit chief Charles Duross, who promoted him to an assistant chief position in 2013 before Duross left the department in January 2014 for a partnership at Morrison & Foerster.
Kahn was named acting head of the FCPA unit in March 2016, and permanent chief in June. His predecessor, Patrick Stokes, moved to a senior deputy chief position as he began searching for a job in the private sector.
The new FCPA unit leader has been the lead prosecutor on nine corporate foreign-bribery resolutions, according to his biography at Georgetown Law, where he's an adjunct professor.
Kahn's FCPA cases
Kahn was assigned to the investigation of French engineering giant Alstom after veteran prosecutor William Stuckwisch departed for Kirkland & Ellis in April 2012.
The Alstom matter proved sprawling: It yielded four individual prosecutions of current and former Alstom executives, one prosecution of a former Bechtel executive, and a March 2014 guilty plea by Japan's Marubeni.
The former Bechtel executive, Asem Elgawhary, pleaded guilty and was sentenced to three-and-a-half-years in prison by a federal judge in Greenbelt, Maryland.
Another of his cases centered on Telecommunications d'Haiti, a state-owned Haitian company known as Haiti Teleco.
In February 2012, Patrick Joseph, an official at Haiti Teleco, pleaded guilty and agreed to forfeit US$1 million in a Miami bribery case. Kahn prosecuted Joseph along with James Koukios, then of the fraud section. In 2011, two Miami businessmen involved in the case were convicted of bribery, with one receiving what is believed to be the longest sentence - 15 years in prison - related to an FCPA allegation.
In March 2012, a federal jury in Miami found a former senior executive of Haiti Teleco, Jean-Rene Duperval, guilty of money-laundering and conspiracy charges. Kahn and Koukios, who is now at Morrison & Foerster, again were the trial attorneys for the government.
Kahn also was involved in an FCPA and antitrust case against Japanese tyre manufacturer Bridgestone, which agreed to pay US$28 million to settle charges.
Kahn prosecuted former Bizjet sales and support executives charged with FCPA offences. He appeared before US District Judge Gregory K Frizzell in the Northern District of Oklahoma on 5 April 2013 at the sentencing hearing for two of those executives, Neal M Uhl and Peter R DuBois.
He also worked on the Ralph Lauren investigation that resulted in non-prosecution agreements with the SEC and DOJ in April 2013.
He prosecuted the Diebold FCPA case as well, in which the Ohio-based maker of automated teller machine technology agreed in October 2013 to a three-year deferred prosecution agreement and a US$25.2 million criminal fine.
Kahn would have participated in the 2015 trial of former PetroTiger co-CEO Joseph Sigelman, had the prosecutor also not faced the prospect of a simultaneous trial in Connecticut of Lawrence Hoskins, a former Alstom executive.
Stokes filled in for Kahn at the Sigelman trial in Camden, New Jersey. Accused of bribing a Colombian official for a contract with the state-owned Ecopetrol oil company, the former PetroTiger CEO put on an aggressive defence that led to the meltdown of the government's key witness on the stand.
Sigelman ended up negotiating a favourable plea of guilty to one FCPA conspiracy count and received no prison time.
Kahn, meanwhile, still hasn't faced Hoskins in the courtroom: the former Alstom executive's trial has been delayed by vigorous duelling over pre-trial motions.
Life of activism
Kahn's life outside the Justice Department has been marked by idealism, activism and high-level connections. As an undergrad at Cornell University, Kahn started an anti-hunger group called Students Team Up To Fight Hunger in the late 1990s. Now, chapters are spread across 20 states at 53 institutions. The charity brought in a record of almost 1.5 million pounds of food donated to local food banks.
His anti-hunger work got him elected in 2008 to the board of directors of the bipartisan Congressional Hunger Center, a non-profit founded in 1993 by now-former Representative Tony Hall, a Democrat from Ohio. Kahn sits on the board alongside top government affairs officers for major food industry companies such as Monsanto and General Mills, as well as members of Congress.
"I don't think that life really is meant to just do things for yourself or attain your own goals," Kahn told the New York Law Journal.
Kahn continued to support his organisation after he enrolled in 2000 at Harvard Law School. He worked over the summers at Stroock & Stroock & Lavan in the summers of 2001 and 2002.
After graduating in 2003, Kahn joined Davis Polk & Wardwell, where he captained the firm's corporate tennis team. He also took on the pro-bono case of Lonnie Jones, a New Yorker wrongfully arrested for the murder of a gang leader.
Kahn's investigations turned up information that discredited a key witness against Jones, who was released from prison in 2007 and sued the state for wrongful imprisonment. With Kahn's help, Jones won nearly US$2 million in compensation from New York.
"Everything that could have gone wrong did go wrong," Kahn said of the original trial that ended in Jones's conviction.
In 2010, Kahn wrote an article for the University of Michigan Journal of Law Reform titled "Presumed Guilty Until Proven Innocent: The Burden of Proof in Wrongful Conviction Claims Under State Compensation Statutes."