Brazil: handling internal investigations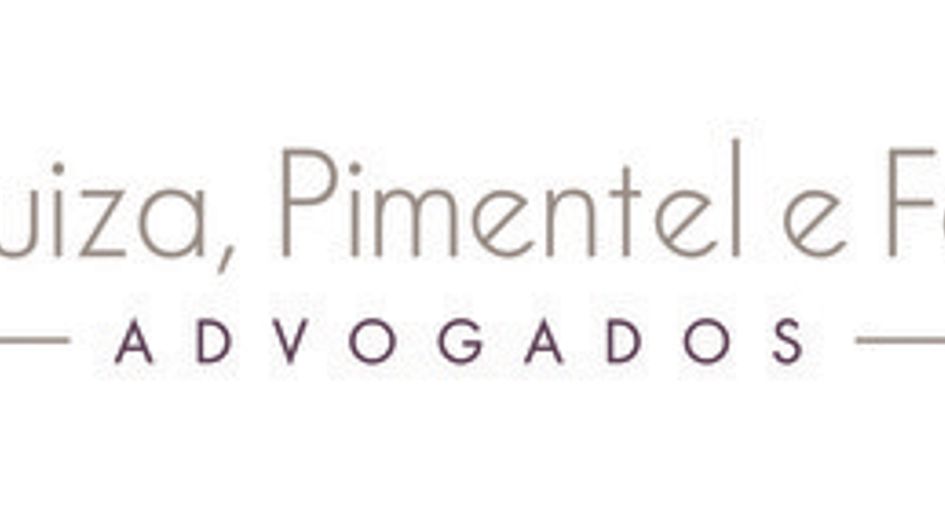 This is an Insight article, written by a selected partner as part of GIR's co-published content. Read more on Insight
As is well known, the practice of illegal activities by employees, partners, suppliers, distributors and others may have legal and economic consequences for a company, leading to operational and judicial issues that could even jeopardise the company's existence.
One extremely important resource used by the companies is to conduct a corporate internal investigation when these kinds of actions are suspected, in order to verify their existence and to determine a plan of action to be adopted, in observation of ethical policies and lawful actions.
From the beginning of the investigation, it is important to try to understand whether anti-corruption and antitrust laws could be infringed not only in Brazil, but also abroad, because the proceedings to be adopted during the investigation can radically change from a regular investigation. At least for those two issues, for instance, it is possible to sign leniency agreements in Brazil.
Besides, it is of utmost importance to define the legal scenario that is surrounding the facts under investigation relating to attorney–client privilege. While in some countries there are disclosure proceedings, in Brazil there is no obligation of general disclosure. For instance, interview memos signed by the interviewees under an investigation conducted by a lawyer in Brazil can be disclosed to authorities at the company's discretion, although they are not strictly considered an attorney work-product.
In some cases, the civil court can order the disclosure of some documents, but only those the opposing party has knowledge of and that are relevant to the specific subject of the lawsuit. The only exception applies to public civil actions, which are civil lawsuits filed by public attorneys against individuals, companies or public employees, usually in corruption matters and public bidding fraud. In such cases, it could be a crime not to provide the public prosecutor's office with the documents requested to instruct such lawsuit, in which case the attorney–client privilege could be argued in order to not present some documents.
In addition, there is no perjury in Brazil. In the criminal sphere, defendants can remain silent and even lie. As a way to exercise their fundamental individual rights set forth in the Constitution, including the due process of law, legal defence, intimacy and privacy, the same principles apply during internal investigation, especially in interviews.
For this reason, any investigation must keep in mind the Brazilian Constitution and the protective nature of Brazilian labour laws and ensure that they will be followed to avoid any exposures and risks to the company.
Another law to be considered is the statute of the Brazilian Bar Association. According to it, foreign lawyers are not considered lawyers in Brazil unless they are properly registered in the local bar association. For this reason, although they can participate in internal investigations, they are totally forbidden from exercising any activity defined by such law as being exclusive to lawyers, including legal consulting, assistance and direction. Consequently, attorney–client privilege in Brazil does not apply to foreign lawyers.
When suspicious activities are detected, a general plan of action should be designed, including all specific steps of the investigation, in order to put together the evidence needed to clarify the matter and take the applicable measures. It is important to stress that the steps and methods of approach must be determined on a case-by-case basis, so that the desired results are successfully reached by the end of the process.
For example, if the investigation intends to gather information regarding FCPA infractions, written depositions should be taken and documented in a specific way that enables the later disclosure of the facts to the American authorities or that can allow the company to allege privilege. In contrast, the data and personal testimonies can be taken and stored differently when the offences concern only local legislation.
Nonetheless, some steps and techniques are usually essential for a positive and effective outcome, such as gathering electronic and physical data, and interviewing the involved employees.
Depending on the violation and the evidence found, the company can disclose the information found to Brazilian criminal authorities, and request them to initiate an official investigation or a criminal lawsuit against the suspect. On the other hand, in general terms Brazilian law does not compel the company to disclose the results of a private investigation. Even if the company finds evidence of illegal behaviour, it will not be legally required to report its findings to authorities, and may elect not to.
Besides, properly investigating wrongdoings can be of extreme importance, especially in antitrust, corruption and public bid fraud matters, cases in which the company can choose to sign a leniency agreement in order to take advantage of legal benefits such as a reduction in the penalty or immunity.
An internal investigation, as well, is useful to cease the improper conduct, to assess and reduce or mitigate the legal risks and exposure to the company, to adopt remediation measures, and to be a positive example for the other employees. In addition, monies deviated can be recovered, in some cases, by filing judicial requests.
If as a result of disclosure of investigations made abroad, non- Brazilian authorities become aware of crimes or illegal conducts that may have been committed in Brazil, they may request that Brazilian authorities start formal investigations in the country. For that reason, a disclosure must consider the liabilities in Brazil, as well as the possible local course of action. Recently, Brazilian authorities also commenced criminal investigations based on disclosures made abroad.
Brazilian legislation does not establish specific limitations or conditions for a company to investigate issues internally. There are various reasons for triggering an internal investigation: any violation to the company's code of conduct, and not only to the law, could give grounds for an internal investigation.
However, if the company takes too long to respond to the offences practised by an employee, evidence may fade, and the continuance of the work relationship may be understood as a tacit forgiveness.
There are no explicit rules in the Brazilian law system that standardise a mandatory lack of time to conclude an internal investigation. It is understood that the time limit should be reasonable, according to the scope of the proceeding.
Despite the lack of specific regulation, internal investigations are subject to certain limits imposed by Brazilian constitutional rights, labour and tax laws, among others, and should be discreet, as described below.
Interviews with employees
Whenever there is a suspicion of misconduct, the first actions to be taken are to carefully investigate the facts and to gather strong supporting evidence. Interviews with employees are usually an important part of this process and are generally allowed in Brazil.
No consent from work councils, trade unions or any other organisation is necessary to conduct investigations in a Brazilian company. If the company suspects that wrongdoings have been internally committed, the employees are expected to cooperate with the investigation.
On the other hand, the Brazilian Constitution establishes that no person can be compelled to act against his or her will unless required by law. The Constitution also assures the rights to non-
self-incrimination, intimacy, privacy, legal defence, and due process of law.
In addition, it will be considered a crime to force someone, with violence, by threat or after having reduced the victim's capability to resist, to do what law does not require or not to do what the law permits.
For this reason, employees can be invited to take part of an interview about the facts under investigation but the investigators cannot obligate them to answer the questions. An employee can refuse to participate in any internal interview regardless whether the deposition can incriminate him or herself. According to Brazilian law, this refusal is neither a criminal offence nor a labour fault.
The employees being interviewed must be treated well, in a respectful way. It is advisable that the company asks for the employee's written authorisation for the interview, for recording or videorecording it, whenever applicable, agreement for keeping it confidential, and other key actions or obligations that the company may want the employee to take, observe or assume.
Certain measures such as having another female in the room when interviewing a female, and limiting the number of participants, can mitigate future complaints of sexual and psychological coercion, and can help the interviewee to feel more comfortable and collaborative. It is highly recommendable that the interviews are conducted in the interviewee's native language.
The right of the company to investigate violations to laws or internal ethical rules must be exercised in a proper way. During the interview, no accusation to the interviewee or to anybody should be made without strong evidence. The company should only make objective questions without any implied judgement, in order not to give cause for claims based on moral damages (ie, punitive damages), such as causing emotional distress, or defamation, which is a crime in Brazil.
It is possible to place employees on gardening leave to help the investigation. In principle 30 days would be reasonable, provided that their compensation is maintained during the absence. In this case, the company should be careful not to convey that they are guilty.
The results of the investigation, including the information disclosed during the employee interview, can be used not only to support corporate actions but also as evidence for dismissing the employee for cause.
The concept of at-will employment is recognised in Brazil, that is, either the employee or the company may terminate the employment relationship at any time, with or without cause. The events that may motivate a dismissal with cause are expressly set forth in the Brazilian Labour Code. If the company intends to terminate an employee with cause, it must have strong evidence of the failures committed. Also, time is of essence: the company must react fast, or otherwise it may be deemed to have tacitly waived the employee's failure. The labour laws do not establish clear criteria regarding such timing. The company should react soon after the interview or, if after such interview the company has not obtained strong evidence of the wrongdoing, it should act as soon as the investigation is concluded and such evidence is found.
On the other hand, although employees are not obliged to disclose facts about themselves or about work colleagues, they should present work-related information as soon as requested by their employer. The refusal to provide work-related information can be understood as a serious fault and justify a termination with cause. One of the differences between a dismissal with and without cause is the labour rights that must be paid to the employee.
In any matter, the above-mentioned constitutional rights must be observed. A suspect has not only right to privacy and intimacy, but also to a legal defence and to the due process of law. And, as a consequence of the principles set forth in the Brazilian Constitution, suspects or defendants can remain silent or even lie in order to assure the right against self-incrimination.
Confidentiality of documents and data privacy
Certain documents have their confidentiality protected by Brazilian law, such as tax and financial documents and bank records. They are considered proprietary or personal information and are protected by the Brazilian Constitution.
It is a crime to obtain bank private information without its owner's or legal authorisation. The only exception provided by the Constitution is judicial order in a formal criminal investigation. For this reason, during an internal investigation, legal measures should be considered in order to obtain protected data.
According to current court decisions, data stored in the company's computers is company property. To the extent that the investigation involves the collection of personal data from the company's employees, the company may only process personal data if, in principle, it obtains all relevant employees' consent regarding the analysis of their personal data, previously to start such analysis.
For this purpose, the company's data stored on hard disks used by the company's employees is the data related to the performance of the employees' duties associated with their employment with the company. On the other hand, personal data from the company's employees is the data related to their private life.
If there is no consent from the employee or it is not possible to request it, a judicial authorisation would be a helpful way to obtain some data, as bank and tax information, instant messages, telephone call data, SMS, private e-mails kept on public service providers, among others.
Regarding e-mails, although the Superior Labour Court repeatedly decided that corporate accounts can be monitored by the company, it is not expressed in Brazilian law. In view of that, it is also important to analyse the company's policies concerning the use of computers, e-mails and network resources, to assure the employees have been previously informed that the company may monitor their corporate electronic communications. Personal e-mail accounts and private communications are protected by privacy and can only be analysed and disclosed with the employee's consent or a judicial authorisation.
Cross-border transfer of data
Brazil has no laws governing cross-border transfer of data, and there are no special requirements for the transfer of data out of the country. There is no data protection central authority or official in Brazil, and Brazilian law does not require any registration or filing.
Moreover, Brazilian customs and import/export regulations do not impose restrictions on imports or exports of encryption technology on hard drives. Brazilian customs regulations do not contemplate the import and export of information. If there are physical items other than hard drives that could be imported into Brazil or exported from Brazil in view of the investigation, other specific tax regulations may apply.
Other issues
Any investigation on public records is allowed in Brazil. For instance, real state records, assets records, research on commercial board and judicial records, research on social network, among others, can be extremely useful.
On the contrary, it is not allowed to wiretap telephone calls, even if the line belongs to the company. Although there are no legal provisions forbidding covert room listening and video surveillance, these resources should be used cautiously, since they can be understood as violations of individual constitutional rights.
The workplace, as well, is protected by privacy and should not be searched without the employees' consent. In this case, there is no crime if the company decides to do so, but such conduct could give ground to a moral damages claim.
Attorney–client privilege
The statute of the Brazilian Bar Association establishes attorney–
client privilege, which guarantees the inviolability of the attorneys' offices and the confidentiality of all documents strictly related to their professional activity. It includes legal opinions, financial information, memos, invoices, phone calls, e-mails and others.
There is no legal distinction between in-house and outside counsel protection. Nevertheless, previous court decisions have determined search and seizures in companies' legal departments.
It is recommendable to mark every document exchanged with the lawyer during an internal investigation as confidential, and to have independent law firms working on those investigations and hiring the other forensic providers on behalf of their clients.
Anti-bribery Laws in Brazil
It is a crime of corruption to offer or promise to offer any economic advantage to public employees, officers or agents, where such advantage is directly or indirectly related to an open or veiled request or suggestion for the public employee to do something or to refrain from doing something that he or she would be otherwise required to do (or not) in the normal discharge of his or her duties.
Essentially, the offer or promise of a gift, gratuity or other advantage must be a quid pro quo of an undue request or advantage thereby resulting in some act or omission of the subjected public employee.
Public employees are not only individuals who render services in governmental offices or agencies, but also employees who carry out a public function, job or office, even on a temporary basis or without remuneration. For example, it can include doctors of public hospitals and professors of public universities.
As Brazil has its own particularities, during internal investigations related to bribery it is of the utmost importance to observe the local laws. For instance, Brazil has its own rules about hospitality, especially the Brazilian federal government Code of Conduct that is not technically a law, but rather a set of presidential guidelines to be applied to high-level public employees, which determines a very low level of value to gifts. In addition, expediting payments is considered as bribery.
Moreover, Brazil recently issued a new law to fight corruption, which has severe penalties for the companies that can reach 20 per cent of the annual gross income. Worse still, such penalty would apply to the revenue of the whole economic group that the investigated company belongs to.
New anti-corruption law: the Clean Companies Act
The Clean Companies Act holds legal entities strictly liable for, among other things, acts, corruption and violation of public procurement laws committed by the company's employees or third parties acting on its behalf.
However, the majority of situations and sanctions addressed by the Act already exist in laws surrounding Brazilian public bids and public officers' duties and obligations. The Act innovates when it establishes civil and administrative liability in cases of corruption of foreign public officials, and when it allows for strict liability of the companies, which can be held liable without any participation from their representatives or employees in the infraction.
The Act establishes severe penalties for infractions and lists requirements to be taken into account by the authorities when applying the penalties to companies. Among these requirements, the authorities would consider the existence of internal integrity programmes and controls, as well as the existence of mechanisms to report irregularities and the effective application of ethics and conduct codes within the organisation.
In view of the Act, companies operating in Brazil must enhance and monitor their compliance programmes more than ever.
The Act also sets forth leniency programmes and provides large penalty reductions to lenient companies. On the other hand, there remain other applicable laws in Brazil that must be analysed together with the Clean Companies Act, in particular because they also provide penalties that the companies cannot avoid through the leniency settlement. The new Act does not provide any benefit to the individuals and, in some cases, a criminal leniency agreement should be taken in account.
The several authorities who would be involved in an investigation of corruption is another complexity and must be analysed on a case-by-case basis, as well as the risk that the allegations become public in the media.
Finally, it is also important to mention that Brazilian public attorneys, unlike other countries, have a small margin for discretion in deciding whether to bring a case and what charges to file.