United Kingdom: three's a crowd – tensions between corporates and individuals in internal investigations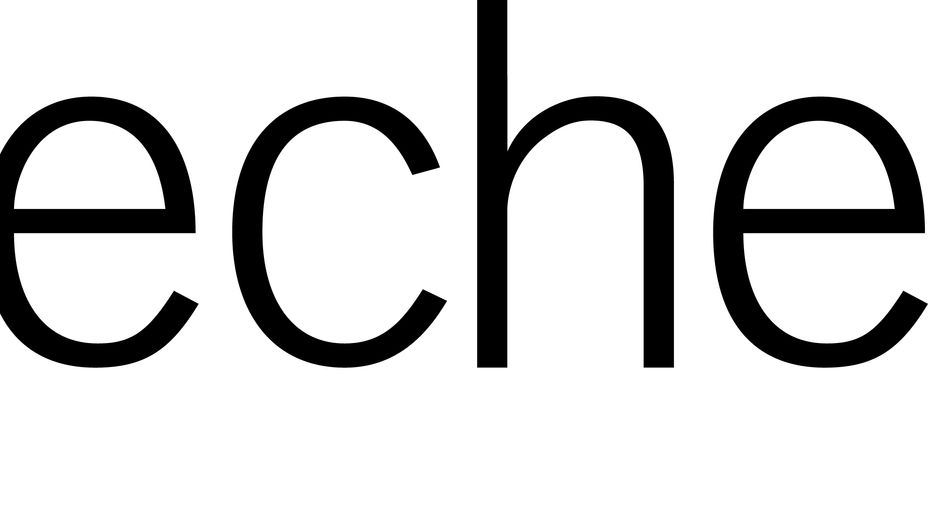 Last year, Dechert's article, 'new powers for the UK white-collar fantastic four' accurately predicted that, during 2015, we would witness the UK's first deferred prosecution agreement (DPA), the first significant corporate case under section 7 of the Bribery Act 2010, and hard-fought litigation concerning the nature and extent of legal professional privilege in internal investigations.1 These developments have had a particular impact on cooperating corporates, and the individuals who are caught up in internal or regulator-facing investigations.
One key focus for investigative and prosecuting authorities, and by consequence a challenge for corporates in carrying out internal investigations, is likely to concern the extent of cooperation required by authorities – most especially if the corporate wishes to avoid prosecution. In particular, increasing calls for holding individuals to account have reverberated on both sides of the Atlantic over the past year, with the 'Yates Memorandum', published by the US Department of Justice (DoJ), noting that 'to be eligible for any cooperation credit, corporations must provide to the Department all relevant facts about the individuals involved in corporate misconduct',2 and the SFO making it clear that providing evidence and access to individuals will be key for any corporate wishing to avail itself of a DPA. In neither the UK nor the US will a corporate be given a 'get out of jail free card' for its executives and employees – and strong incentives exist for the company to act against the interests of individuals: earlier this year, the DoJ pronounced that self-reporting and cooperating corporates would be given up to a 50 per cent reduction in fines, and in some cases declinations.3
Clearly, with such advantages available, cooperation with the authorities will be attractive to many corporates; but where does this leave the individuals caught up in investigations, and how might a corporate handle tensions between its desire to achieve the best possible outcome with the authorities and the rights and interests of its executives and employees? We seek below to highlight some of the key issues which a general counsel and investigating lawyers may face in respect of individuals caught up in an investigation – and to offer some guidance on how to manage the challenges of these competing interests. Perhaps inevitably, as the saying goes, three's a crowd, and the individual is the one most likely to be left out in the cold. However, it is important for all concerned, including the authorities, to ensure that rights are understood and respected.
Under what circumstances will corporates cooperate with a prosecuting authority?
One of the most significant recent developments in respect of corporate prosecutions in the UK has been the introduction of DPAs.4 A DPA may be offered to a corporate to defer and (on successful completion of the agreement) ultimately avoid prosecution for wrongdoing. While DPAs can only presently be offered in cases of economic crime (encompassing theft, fraud, bribery and money laundering), the government is considering whether to extend the regime to breaches of sanctions.
Under the terms of a DPA, the prosecutor (either the Director of Public Prosecutions or the Director of the SFO) agrees to indefinitely suspend prosecution, for which the corporate consents to the performance of a range of conditions, within a specified timescale. Conditions may include the payment of compensation or penalties; disgorgement of profits; remediation or improvements to compliance programmes; ongoing cooperation with investigators; payment of prosecution costs; and/or the imposition of a corporate monitor. If a corporate does not adhere to the terms of the DPA during the suspended period, the DPA can be terminated and the prosecution will continue to trial.
Notable among the potential conditions to a DPA is ongoing cooperation with investigators; and this requirement may extend to whether a corporate will be offered a DPA in the first place. For not only is the SFO being asked to consider whether it is in the interests of justice to defer, and ultimately withdraw, prosecution, the terms of the DPA will require judicial sanction as an appropriate alternative to prosecution. A range of factors will influence the decision of the SFO, and the court, in this regard. Helpfully, we now have the benefit of the first judgment approving the terms of a DPA, handed down by Sir Brian Leveson on 30 November 2015, as a gauge on which factors are likely to be considered most persuasive. Taking three points in particular, credit will be given 'for self-reporting which might otherwise have remained unknown to the prosecutor'; the corporate must 'not withhold material that would jeopardise an effective investigation' including, significantly, where it concerns the 'prosecution of individuals involved'; and the corporate must agree 'to continue to cooperate fully and truthfully with the SFO and any other agency.'
The SFO has made it abundantly clear that it will take a dim view of corporates and their lawyers 'churning up the crime scene'.5 In the recent case involving Sweett Group plc (concerning section 7 of the Bribery Act), the company was accused of intentionally seeking to mislead the SFO during its investigation, amounting to a strong basis for refusing to offer a DPA. As Ben Morgan, Joint Head of Bribery and Corruption at the SFO remarked in December 2015, 'It is a high bar, for a DPA to be suitable, and where it is not met we have the appetite, stamina and resources to prosecute in the ordinary way.'6 The SFO's focus clearly remains on seeking more corporate prosecutions, and as David Green, Director of the SFO, emphasised in September 2015, 'Despite the advent of DPAs, prosecution is and remains the default preferred option.'7
Nevertheless, DPAs may, in certain circumstances, prove particularly desirable to both the corporate and the prosecuting authority. As Ben Morgan recently acknowledged, in April 2016, 'If [the corporate's] representations to us are genuine and there are no surprises when we test them it is unlikely to be in the public interest to prosecute,' such that a DPA 'will be firmly in our minds....'8 Compared with the prospect of a long, drawn-out investigation and trial (three to five years), some of the anticipated benefits of resolving cases by DPAs include:
a shorter timeline to resolution (one to three years) and lower overall legal costs;
no formal corporate conviction, meaning public procurement debarment is avoided;
greater control and certainty over the investigation and prosecution process (with less disruption to the corporate and its business, including the avoidance of office raids); and
less damage to the corporate brand due to the ability to manage reputational damage with the press and stakeholders.
Where does this leave company employees?
If a corporate is seeking to preserve the possibility of a UK DPA (or US cooperation credit), it will be necessary to demonstrate active and timely cooperation with the authority. In his judgment approving the first DPA, Sir Brian Leveson noted as being of 'particular importance' the 'promptness of the self-report', and 'the fully disclosed internal investigation and cooperation' of the corporate. By contrast, any delay in reporting noteworthy issues or documents may count against the corporate in due course.
Meanwhile, the position of implicated employees and executives is an uncomfortable one. There will often be a stark choice to be made in respect of continued employment – 'to walk or talk'. DPAs are currently not available to individuals in the UK, and so the board and individuals must be mindful that a possible outcome of cooperation with an internal corporate investigation is that they will face prosecution – not only in the UK but also in the US and elsewhere. As US Assistant Attorney General, Leslie Caldwell recently confirmed, 'internal investigations cannot end with a conclusion of corporate liability, while stopping short of identifying those who committed the underlying conduct.'9
The issued guidance for DPAs provides a tool by which the authorities can elicit evidence from corporates for use in prosecuting individuals. The DPA Code of Practice requires, as a precondition of entering into negotiations for a DPA, that the prosecutor is satisfied that 'the full extent of the alleged offending has been identified',10 and that a factor pointing towards prosecution is where a corporate is 'reporting the wrongdoing but failing to verify it, or reporting it knowing or believing it to be…incomplete.'11 How can a self-report identify the full extent of offending, or be verified or complete in the mind of the prosecutor, without descending to the detail of which individuals were responsible, and how? The point is explicitly made: 'It must be remembered that when P [the organisation] self-reports it will have been incriminated by the actions of individuals. It will ordinarily be appropriate that those individuals be investigated and where appropriate prosecuted. P must ensure that in its provision of material as part of the self-report that it does not withhold material that would jeopardise an effective investigation and where appropriate prosecution of those individuals. To do so would be a strong factor in favour of prosecution.'12
In the UK, most immediately, the DPA will come with a 'statement of facts', setting out the wrongdoing agreed between the prosecutor and the corporate, and approved by the court. This account – which will be made public alongside the DPA and the judgment – may well name individuals expressly with the individual having little or no control over the content of the document. This could have serious implications on the ability of the individual to receive a fair trial.
In these circumstances, there is an inherent conflict between a (cooperating) corporate and its employees. Arguably only a corporate acting as an ancillary investigator and prosecutor will secure itself a realistic prospect of obtaining a DPA. This conflict must be understood and managed by the corporate and its advisers. The rights of individuals must be respected and cooperation with the investigation should be on a fully informed and, if necessary, advised basis.
How should a corporate manage its internal investigation in light of these issues?
Once potential wrongdoing has been uncovered, the corporate will need to decide how to act: does it pull up the drawbridge and defend, or seek to avoid a prosecution by demonstrating cooperation, for instance by consulting with the authority about work plans, evidence, interviews and the provision of first accounts taken during the course of the investigation? This decision must now be taken at a much earlier stage. However, due to the publicly stated intentions of both the UK and US authorities to pursue individuals, careful consideration should also be given by those conducting and managing the investigation to the rights of current and (possibly former) employees or other third parties during the course of the investigation.
Suspension of senior executives
The corporate and its advisers should keep under review whether an individual should be relieved of their duties and segregated from the business. This will preserve evidence, ensure any risk to the corporate's ongoing compliance is minimised and ensure cooperation during the course of the investigation. However, this step should not be taken lightly, and the rights of individuals under local employment law should be considered. In some countries, this simply may not be feasible.
Data protection issues
Individuals may have some concerns over the privacy of documentation forming part of the investigation. Any interference with an individual's privacy should be limited to what is strictly necessary depending on the seriousness of the matters under investigation, and data should be kept secure and confidential – not only by the corporate, but also by the authority. It is clear that, in most cases, the corporate will have the right to access data and documents on its premises and/or media (laptops, smartphones, etc), and, as confirmed in a recent European Court of Human Rights decision, it may also be able to monitor the use of private emails if conducted in a proportionate manner.13 The data-gathering exercise has expanded in recent times to social media and other forms of messaging (Bloomberg chat, Whatsapp, etc), and employees should consider with their legal advisers very carefully if it would ever be appropriate to refuse to consent to the provision of such information – as a prosecution for perverting the course of justice arising from the potential destruction of evidence could be lengthier, and carry a greater prison sentence, than any ancillary offence.
Legal professional privilege
Communications created in connection with an internal investigation will be subject to production unless covered by legal professional privilege. Privilege will, however, belong to the corporate client, not the relevant individual. Claims to privilege will be closely scrutinised; and if the corporate is seeking to demonstrate active cooperation, it may wish to take a narrow interpretation or to waive any claim to privilege to avail itself of the 'significant mark of cooperation' the SFO associates with any waiver of privilege, including in respect of witness first accounts.14
Interviews
With the above in mind, the conduct, process and method of recording interviews will be key. In a standard criminal case, where individuals face interview by a police officer, the SFO or other investigating body, the individuals will have certain basic rights afforded to them in accordance with the Police and Criminal Evidence Act 1984 (PACE), and its codes of practice together with established practical processes adopted by criminal defence lawyers to ensure their clients' interests are protected. Not so for a corporate investigation: in particular, an individual may not be in receipt of separate legal advice. The corporate and investigating lawyers must therefore be alive, early on in the investigation (and on an ongoing basis), to the potential need for employees and officers to receive independent legal advice on their personal position. Best practice demands that corporates and their advisers consider the following prior to and during any interview that may ultimately result in disclosure of first accounts to a prosecutor:
Legal representation
The corporate and its lawyers will need to consider at an early stage if it is appropriate to offer individuals access to independent legal counsel. Many local bar rules will include in their ethical conduct provisions a requirement that legal advisers cannot take advantage of an unrepresented individual. In order to discharge such a requirement, consideration should be given to offering access to legal advice.
Where the relevant individual is a company employee or officer, a further decision should be made as to whether to make arrangements for the payment of the fees incurred, and/or to notify directors and officers liability (D&O) insurers to cover such costs. It is important that individuals are made aware that D&O insurance policies may cover the cost of representation for directors (and indeed others who are accused of crimes alongside the directors), but that the insurer may be entitled to reclaim costs if allegations of fraud or dishonesty are later proved.
In an open letter to the OECD dated 10 March 2016, various interested bodies expressed their view that 'settlements [entered into by companies] must preclude [those] companies from paying directly or indirectly for fines and legal fees of individuals implicated in the case.'15 This view is not endorsed by Dechert, which considers access to legal advice an important tenet of any developed system of justice. Further, in our experience, the involvement of expert white-collar counsel ensures that implicated individuals are sensibly advised and accordingly likely to assist, rather than hinder, an investigation.
Thought should also be given to the possibility of entering into a joint defence or common interest privilege agreement. However, for a cooperating company, this is unlikely to be relevant as the interests of the parties may well be diametrically opposed. In such cases, companies and their counsel should remember that communications between advisers could be open to production.
Advance disclosure of interview topics and documents
When seeking to interview an individual, the corporate should consider the provision of the equivalent of 'advance disclosure' to the interviewee (or their adviser). This could include, for example, topic headings or a summary of the known facts regarding the individual's involvement, together with copies of the documents that will form the basis of discussion.
Confidentiality and the integrity of the investigation should be preserved, and the corporate should accordingly consider what steps can be taken to ensure individuals' rights are respected while control is maintained. For example, if documents are to be provided, the interviewee should be provided only with those documents which are theirs (emails to and from the individual, notes of meetings they attended, etc). Consideration should also be given to permitting only supervised access to materials on the corporate's premises.
Where the individual has separate legal counsel, it is likely to be appropriate to provide a bundle of documents to the lawyer, and request an accompanying undertaking that the lawyer will keep all copies, will not disclose them to third parties and will return or destroy the bundle at the end of the interview process or internal investigation.
Care will need to be taken over confidentiality, and the interviewee must be told not to discuss his or her evidence, or any questions, with anyone else.
Verbal warnings
Due to US bar requirements, interviews undertaken by US lawyers will begin with an 'Upjohn warning'. This warning will explain to the individual that the communication during the interview is confidential and privileged, but that any privilege belongs to the company. Consequently, only the company can choose to waive the fact and content of the interview, perhaps to the detriment of the individual.16 Although not a requirement outside of the US bar, it is becoming common practice for such warnings to be provided at the commencement of any interview, in order to avoid confusion as to the status of the communications. This is particularly important where it is possible that the US authorities may become involved at a later stage.
In the context of a self-report, further consideration should be given as to whether such a warning should go further: for example, to provide the sort of 'caution' associated with interviews conducted by criminal authorities under PACE. While Dechert would not endorse a recitation of the PACE caution, which should (in our view) be left strictly for the investigating authorities, it is fair and reasonable for an individual interviewee to be made aware that the information provided at interview with the corporate and its advisers can be passed to a prosecutor and used against the individual (or others).
Finally, interviewees should be informed that if the passage of time has resulted in some haziness in recollection, they should feel free to approach the corporate with further information following the interview.
Interview memoranda
Given the SFO's stance on receiving first accounts of interviews, the corporate must consider how to record the content of the information provided. It may be appropriate for an audio recording or transcript to be made, rather than the more traditional interview memoranda. Such a recording or transcript may not carry with it any privilege.
If a strategic decision is taken to maintain and maximise any claim to privilege, the notes of the interview should be placed in memoranda form and remain purely internal notes of the lawyer. However, this desire must be balanced against the rights of the interviewee in the most serious of contexts. Seeking comments or amendments from the interviewee and his or her lawyer will also assist the corporate and any authority seeking to rely on the evidence and to resist any challenge to exclude it at trial.
Individuals should be asked to expressly agree to maintain the confidentiality of the topics discussed, as well as the relevant
documents.
Regulator interviews
Where the investigator seeks to conduct its own interviews, companies should be aware of the SFO's stance on corporate counsel representing witnesses during an interview. A decision in February 2015 confirmed that the SFO may, where it considers there is a real risk of prejudice to its investigation, refuse to allow legal advisers to attend such interviews; and this has been focused in particular on excluding the attendance of the corporate's legal advisers.17 The same may apply if individuals are interviewed in an FCA investigation: while the interviewee will be entitled to legal representation pursuant to the FCA's guidance, there may – as in the case of the SFO – be challenges where this includes the corporate's legal advisers. However, any exclusion of legal advisers should not be made as a blanket policy decision by an authority, but decided on a case-by-case basis.18
Dismissal
Ultimately, relevant executives and employees may face suspension and/or dismissal by the corporate – or be 'pushed' to step down. It is often extremely difficult, if not impossible, for an employee to resist. From the corporate's perspective, employment contracts should be reviewed to determine if dismissal is permitted in the relevant circumstances. The advantages of termination will often be high, with the corporate seeking to dissociate itself from the wrongdoing and send a message to the market, stakeholders and relevant regulators that any perceived wrongdoing is in the past. For an employee or officer caught up in such an investigation – even on the peripheries – it can be a torrid time.
A brave new world?
The extent to which corporates seize the opportunity presented by the DPA regime, and the new DoJ pilot scheme, to potentially avoid prosecution remains to be seen; but a high bar has clearly been set as to what the corporate must provide in return. Given the inherent conflicts that may arise with employees, both parties will be well served by seeking expert legal advice on how to steer through the turbulent waters of an investigation. No doubt we will see further case law and legal developments this year; and the SFO, for one, is clearly hoping for a sea-change in approach – in the words of Ben Morgan: 'The game is moving on. Keep up.'19
Notes
The European, Middle Eastern and African Investigations Review 2015, 'United Kingdom: new powers for the UK white-collar fantastic four', published by Global Investigations Review in association with Dechert LLP.
Department of Justice policy memorandum, signed by Deputy Attorney General Sally Yates, 'Individual Accountability for Corporate Wrongdoing'.
Assistant Attorney General Leslie Caldwell, speech launching the new Foreign Corrupt Practices Act program, 5 April 2016, www.justice.gov/opa/blog/criminal-division-launches-new-fcpa-pilot-program.
Schedule 17 of the Crime and Courts Act 2013.
The Times, 'Fraud Office attacks flawed crime reports', 27 August 2014.
David Green CB QC, speech at the Cambridge Symposium on Economic Crime 2015, 7 September 2015, www.sfo.gov.uk/2015/09/07/cambridge-symposium-2015.
Ben Morgan, 'SFO self-reporting concerns misplaced', 4 April 2016, www.thelawyer.com/sfo-self-reporting-concerns-misplaced.
Assistant Attorney General Leslie R Caldwell, speech at American Conference Institute's 32nd Annual International Conference on Foreign Corrupt Practices Act, 17 November 2015, www.justice.gov/opa/speech/assistant-attorney-general-leslie-r-caldwell-delivers-remarks-american-conference.
Paragraph 2.2(ii), Deferred Prosecution Agreements Code of Practice – Crime and Courts Act 2013, www.cps.gov.uk/publications/directors_guidance/dpa_cop.pdf.
Paragraph 2.8.1(vi), Deferred Prosecution Agreements Code of Practice – Crime and Courts Act 2013.
Paragraph 2.9.1, Deferred Prosecution Agreements Code of Practice – Crime and Courts Act 2013.
Barbulescu v Romania – 61496/08 [2016] ECHR 61, 12 January 2016.
Alan Milford, 'The Use of Information to Discern and Control Risk' – Speech delivered to the Cambridge Symposium on Economic Crime 2015, 2 September 2014, www.sfo.gov.uk/about-us/our-views/other-speeches/speeches-2014/alun-milford-the-use-of-information-to-discern-and-control-risk.aspx.
Letter from Corruption Watch UK, UNCAC Coalition, Transparency International and Global Witness to the OECD, 'Global Standards for Corporate Settlements in Foreign Bribery Cases', 10 March 2016, www.cw-uk.org/wp-content/uploads/2016/03/OECD-Ministerial-letter-final.pdf.
Upjohn Company v United States, 449 U.S. 383 (1981).
R (on the application of Lords Reynolds and Taylor) v Director of the Serious Fraud Office [2015] EWHC 865 (Admin).
Ibid.
Ben Morgan, 'SFO self-reporting concerns misplaced', 4 April 2016, www.thelawyer.com/sfo-self-reporting-concerns-misplaced.