Russia: cartel investigations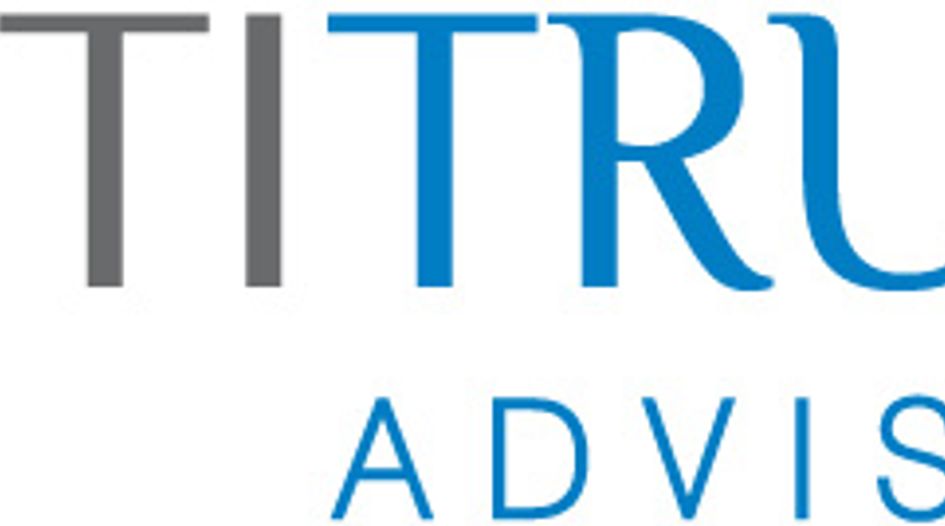 Cartel enforcement has significantly intensified in Russia over the past couple of years. The prosecution of cartels has repeatedly been declared by the Russian Federal Antimonopoly Service (FAS), which is responsible for the cartel enforcement in Russia, as one of its top enforcement priorities. Indeed, the number of cartel investigations has grown year on year. In 2013, FAS investigated 179 cartel cases, although only 40 of them involved collusion in the markets, while the vast majority of cartel cases (almost 80 per cent) related to bid rigging.1 The large number of bid-rigging cases is explained by the widespread practice of conducting tenders in various sectors of the Russian economy. In particular, tenders are mandatory in respect of state procurement, procurement by state-controlled corporations and natural monopolies, selling and leasing state or municipal property, etc. Bid rigging cases are generally less dependent on dawn raids and are more focused on identifying artificial conduct of tender participants rather than collecting evidence of their explicit collusion. Classical cartel cases are more rarely pursued by FAS although there have been several landmark cases recently that are currently being tested in courts.
Cartel investigations always attract significant attention, in no less part because cartel offences are the only antitrust violations in Russia that could be pursued by both competition authorities and criminal enforcers. That said, the number of criminal cartel cases is negligible at the moment and convictions are yet to get considerable. In the most recent example, a CEO and shareholder of a company involved in bid rigging was sentenced to probation for three years. Given that active cartel enforcement is a feature that exists for just a few years in Russia, criminal enforcers seem to wait until the approach to various disputable issues related to cartels is settled between FAS and courts. It is commonly understood that FAS will be sending materials on cartels revealed as a result of its investigations to criminal prosecutors only after the courts have supported the relevant FAS's decisions if appealed.
The key issue with criminal liability for cartels is that it is not formally dependent on the results of the antitrust investigation. While legal entities are subject to administrative liability for cartel offences, only individuals could be criminally prosecuted in Russia. Criminal enforces are legally autonomous and not bound by the view of competition authorities. FAS is seeking to explicitly set out that a decision in an administrative case will be a prerequisite for the initiation of a criminal case. This should eliminate the controversy that currently exists between these two procedures.
The definition of a cartel
The definition of a cartel is set out in the Federal Law No. 135-FZ dated 26 July 2006 On the Protection of Competition (the Competition Law). The relevant rules have significantly been reformed since the adoption of the Competition Law in 2006. The most recent changes, which were introduced in 2012, were aimed at bringing Russian cartel law in line with EU competition law and international best practices, as well as the OECD's recommendations. As a result, the Russian rules related to cartels are generally based on the same principles as those that are recognised internationally.
As set out in article 11 of the Competition Law, cartel arrangements are those that take place between competing undertakings (ie, undertakings that sell products in the same market). Interestingly, the definition of a cartel arrangement does not cover buyers' cartels (ie, arrangements that are entered into between undertakings that purchase products in the same market). However, FAS is seeking to change the Competition Law so that the definition of a cartel arrangement will apply to buyers' cartels as well. This has not, however, prevented FAS from attempting to prosecute buyer cartels without waiting for the changes to be in place. In 2013, FAS completed two large cartel investigations in respect of certain Russian companies that imported Norwegian salmon2 and Vietnamese pangasius.3 Despite the fact that these companies were purchasers in the relevant markets, FAS argued that their alleged arrangements were cartels by nature. Both decisions are now being appealed in court.
The form of a cartel arrangement is irrelevant for the purposes of competition law (ie, it can be a formal written agreement or an agreement reached via e-mail, orally or otherwise). An agreement will also be established if it has been entered into by any, even improperly empowered, employee of a company.4 Case law also suggests that when FAS encounters secrete exchanges of commercially sensitive information but lacks evidence of an explicit collusion, it presumes the existence of an oral agreement between competitors. Given the absence of direct evidence for this claim, FAS tends to treat the information exchange as indirect evidence. In such case, FAS is required by the courts to demonstrate that there has been no objective reasoning behind the competitors' parallel behaviour.
Cartel arrangements are deemed illegal if they result or may result in any of the following:
fixing prices, including by way of setting discounts, bonuses or other rebates;
bid rigging;
market sharing;
reducing or seizing the product output; or
boycotts.
These restrictions are similar to the per se prohibitions under US antitrust law (ie, their ability to restrict competition is presumed). FAS is not required to demonstrate that a cartel arrangement which violates any of the above has resulted in the actual restriction of competition.
In addition to the above restrictions, cartel arrangements could also be deemed illegal if they result or may result in the actual restriction of competition. However, in most of the cartel cases investigated to date, FAS has revealed a preference for establishing the existence of hard-core restrictions rather than demonstrating the negative consequences for competition.
FAS'S investigative powers
FAS has the authority to conduct inspections (raids) when it comes across information about a potential cartel offence. Inspections can be conducted on site (involving visits to a company's premises, offices, warehouses, etc) or in the form of document inquiries (without visits to a company, but by sending requests for documents and information). Special attention by in-house counsel should obviously be paid to on-site inspections (dawn raids), because the surprise effect may draw a mixed response from a company's employees during the course of the inspection.
The length of a dawn raid may not exceed one month, although there is a possibility of its extension by two months. The powers of FAS's officials are limited to:
requesting documents and information;
accessing and inspecting a company's premises, offices and documents, including those stored on electronic media;
making photographic, camera and video recordings, as well as copies of documents and electronic files;
questioning a company's employees on the issues related to the dawn raid; and
engaging certified specialists or experts, or both, to assist in the course of the dawn raid.
FAS's employees cannot:
seize original documents;
seize electronic equipment (eg, laptops or servers);
conduct a search throughout the office or premises; or
inspect employees' private belongings, residences or cars.
Such powers are attributed only to criminal investigators.
The defences that an inspected company may refer to are generally similar to those existing in other jurisdictions, including:
to request that the company's officials be present during the inspection and provide explanations on all the issues;
to provide only information that is directly related to the subject matter of the inspection;
to be familiarised with the results of the inspection, and to indicate agreement or disagreement with those results;
to appeal the acts (or omissions) of the inspectors in administrative or court proceedings, or both, including demanding compensation for any losses and damages caused; and
to demand that the commercial secrets of the company not be disclosed.
Case law suggests that dawn raids are the main tool for FAS to investigate cartel cases (except for bid-rigging cases where FAS relies mostly on the action patterns). It also suggests that undertakings are not always prepared for dawn raids and fully aware of their rights and defences. It is prudent for businesses to adopt guidelines and policies on how to act in the case of a dawn raid. Training and even 'mock' dawn raids could also be helpful to test the employee's response to actual dawn raids.
Penalties
As mentioned above, cartel offences may result in both administrative and criminal liability under Russian law. Corporations can be held liable only under administrative rules, whereas individuals may face either criminal charges or administrative sanctions.
The principle administrative sanction for corporations is a turnover-based fine. It could typically be imposed in a range between 1 and 15 per cent of the turnover achieved by the offender in the relevant market for the financial year preceding the date of the initiation of the case. Certain mitigating and facilitating factors exist that could result in a reduction or increase in the final amount of the fine, respectively. However, the fine amount cannot be less than 100,000 roubles or more than 4 per cent of the total turnover of the relevant corporation.
No settlement procedures exist as such in the course of the administrative proceedings (except for the leniency programme described below). However, the alleged cartel participant may benefit from a reduction of the fine should it strive to be mitigating the negative consequences of its infringement (by stopping the violation, admitting the violation, supporting the investigation, suppressing negative consequences of the offence, etc). By contrast, continuing the violation, repeating the violation, being the organiser of a cartel, obstructing the investigation, etc, could result in an increase of the amount of an administrative fine.
Individuals could face a fixed administrative fine of up to 50,000 roubles or disqualification for a period of up to three years. Criminal charges include imprisonment for up to three years.
FAS is the authority responsible for imposing administrative fines. Disqualification and criminal charges against individuals can only be imposed by a court.
Leniency programmes
Under Russian law, two types of leniency programme exist that are related to cartel offences: administrative and criminal. Administrative leniency is available for both corporations and individuals, whereas only individuals can benefit from criminal leniency, because corporations cannot be held criminally liable under Russian law. The two types of leniency programme have different requirements, but they work in the same way: if their conditions are fulfilled, the relevant applicant is exempted from liability (be it administrative or criminal).
The rules of the administrative leniency programme are set out in article 14.32 of the Code of the Russian Federation on Administrative Offences dated 30 December 2001 (as further amended). An exemption from administrative liability could be obtained if all of the following conditions are fulfilled:
FAS did not possess documents and information about the relevant cartel arrangement as of the date of the leniency application;
documents and information supporting the leniency application were sufficient for FAS to establish the antitrust violation; and
the applicant stopped participating in the cartel arrangement.
Only the first applicant who fulfils all of the above conditions is exempted. Given that Russian law does not set out a system of markers, a leniency application must be complete in order for FAS to grant immunity. Therefore, submitting an application containing limited information might result in the applicant missing the opportunity of obtaining immunity, should another party provide a complete application earlier than the initial applicant provides the rest of the information in its possession. In addition, FAS is not supposed to confirm to applicants whether they have been exempted until the end of the investigation. This results in a high degree of uncertainty as to the success of the leniency application.
Moreover, the administrative and criminal proceedings in respect of cartels are still to be coordinated, and criminal leniency is not granted automatically on the basis of administrative leniency. Therefore, there is a risk that criminal leniency will not be granted even if administrative immunity has been obtained. Although this risk is theoretical and has, to the best of our knowledge, never been realised in practice, it is known to have precluded many potential applicants from pursuing administrative leniency.
With this in mind, it might be suggested that in practice, only a few undertakings will prefer to apply for leniency. The statistics confirm this: in 2013, there have been 21 applications for administrative leniency, as compared with the total of 179 cartel cases that were completed in 2013. Notably, administrative leniency was not granted in five instances, supposedly because the applicants had not fulfilled all of the requirements.
If an applicant for administrative leniency is not the first in or does not fulfil all of the conditions required, its cooperation with the authority will not be wasted. Its cooperation will be treated as a factor that mitigates administrative liability. Therefore, unsuccessful leniency applicants can still benefit from reduced administrative sanctions.
The conditions for the criminal leniency programme are similar to those of the administrative leniency programme. However, to be released from criminal charges, an individual must not only cooperate with the authorities, but also compensate any damages and losses inflicted on the victims.
Private enforcement
Private enforcement of the antitrust rules is, in principle, possible under Russian law. That said, only a few antitrust cases exist that were initiated by private litigants. Most of these relate to abuses of dominance rather than cartel arrangements. Regarding the compensation of damages or losses, the Russian courts apply a very high standard of proof that often precludes obtaining fair compensation. Russian law does not recognise the concept of pass-through losses. In addition, there is currently no possibility of initiating class actions on antitrust matters. All of these factors make private enforcement less attractive than public enforcement pursued by FAS.
There is, however, an understanding that private litigation activity in antitrust cases should be intensified. Certain proposals exist to this effect, but they are currently at a very early stage of development, and are not expected to be adopted any time soon.
Extraterritorial reach
According to the Competition Law, Russian antitrust rules have extraterritorial application. This means that restrictions related to cartels are applicable to any foreign arrangements that influence or may influence the state of competition in Russia. Therefore, if a foreign individual or corporation participates in a cartel arrangement that is deemed illegal under the Competition Law, it may be held liable for this offence.
That said, FAS has insignificant administrative powers in respect of foreign individuals or corporations that are not residents of, or have no assets or otherwise direct nexus to, Russia. It is generally impossible for FAS to request foreign competition authorities to assist it in collecting some of the information that it requires for a cartel investigation. In the event that FAS requires information from foreign individuals or corporations, it has no other option than to send an information request directly to them. It is commonly understood that, although Russian competition rules have extraterritorial application, this principle is not extended to administrative powers. Foreign persons are typically not required by the law applicable to their legal status to respond to direct requests for information from other countries' authorities. FAS is no exception. However, foreign corporations nevertheless often opt to respond to direct requests by FAS, even in cases of cartel investigations, in order to be cooperative.
If a foreign individual or corporation is deemed to have violated antitrust rules, FAS may issue a decision to impose an administrative fine on it. Obviously, FAS has no powers to enforce such decision in another jurisdiction (except for those countries that are part of the Eurasian Economic Union and some other CIS countries, see below). However, it can still enforce it in Russia should a foreign individual or corporation have local assets (including shares in Russian companies). That said, under Russian procedural rules, parent companies cannot be held liable for the actions of their subsidiaries merely because they have the ability to control the latter. Therefore, if a Russian company controlled by a foreign entity participates in a cartel, the foreign parent company cannot be fined instead of, or in addition to, its subsidiary, unless it is proven to have also participated in a cartel directly.
Cooperation with other jurisdictions
FAS is quite active on the international scene. It is a member of the International Competition Network, and participates in the workshops and discussions regarding cartels organised by it. FAS and competition authorities of various European, CIS and BRICS countries regularly send their employees to secondments at each other's headquarters. FAS also recently participated in discussions regarding the intensification of international cooperation in cartel cases.5
That said, there have not been very many cartel cases where FAS has actually cooperated with the competition authorities of other countries. The reasons behind this are typical for authorities in many other jurisdictions: there is no legal framework in place for seamless cross-border investigations. FAS has a number of cooperation agreements in place with other countries' competition authorities, but most of them allow for the exchange of only non-confidential information. There have been a few cases where undertakings have waived their rights to confidentiality to allow the Russian and foreign competition authorities to cooperate, but these were related to merger and dominance matters,6 and the resulting cooperation between the authorities was apparently to the benefit of the undertakings in question. Obviously, it is unlikely that undertakings being investigated in a cartel case will be willing to waive their rights to confidentiality in order for the competition authorities to cooperate.
FAS has recently signed more detailed cooperation agreements with some foreign competition authorities. Such agreements allow for closer cooperation than those typically concluded previously, but it is still arguable whether they provide for a proper legal basis for the exchange of confidential information. These agreements were signed in the period between 2011 and 2013 with the EU's Directorate-General for Competition and the competition authorities of Mexico, Hungary, Austria, Italy, Spain and Serbia.
The picture is largely the same regarding criminal enforcement. In addition to the above controversies, under the Russian Constitution, the Russian state is prohibited from acceding to extradition requests from foreign jurisdictions of its own citizens. Given the reciprocity principle in international law, it is also unlikely that the Russian state will make extradition requests to pursue foreign nationals in cartel cases, and no cases of this kind have been reported to date.
The existing difficulties in international cooperation in cartel cases does not apply to the relationship between Russia, Belarus, Kazakhstan and Armenia, due to the establishment of a supranational competition authority within the recently formed Eurasian Economic Union (EEU) between these four countries. The starting point for closer integration in the competition sphere within the EEU occurred in January 2012, when the Treaty on the Unified Principles and Rules of Competition entered into force. In 2014, the Treaty on [the Establishing of] the EEU (the EEU Treaty) was signed, and it incorporated the rules and procedures set out in the Treaty on the Unified Principles and Rules of Competition. The EEU Treaty entered into force on 1 January 2015.
The supranational competition authority, called the EEU Commission, is very much like the EU Commission, and has a department dealing with competition policy and enforcement. The EEU Commission is expected to enforce the applicable competition rules to extraterritorial antitrust violations that cause negative impact on competition in the territory of more than one country of the EEU. However, the EEU Commission has not initiated any antitrust cases yet.
In addition to supranational competition enforcement, the EEU Treaty also sets out the long-awaited legal framework for cooperation between the national competition authorities of Russia, Belarus, Kazakhstan and Armenia. The authorities of these countries can cooperate by way of requesting information (including confidential data) from each other and requesting certain procedural actions to be conducted (including dawn raids, market studies and inquiries). However, no cases have been reported to date where the authorities of these three countries cooperated in a cartel investigation based on the rules of the EEU Treaty.
Notes
See a summary of FAS's Annual report for 2013 in English at http://en.fas.gov.ru/reports-and-analytics/reports-and-analytics_31119.html.
See Decision of the Supreme Commercial Court of the Russian Federation No. 9966/10 dated 21 December 2010.
See 'Igor Artemiev proposed to form the antimonopoly Interpol' at http://en.fas.gov.ru/news/news_32941.html.
See 'FAS advocates greater international cooperation among regulators in tackling cartels' at http://en.fas.gov.ru/fas-in-media/fas-in-media_3.html.