In memoriam: Janan Hanna 1963-2022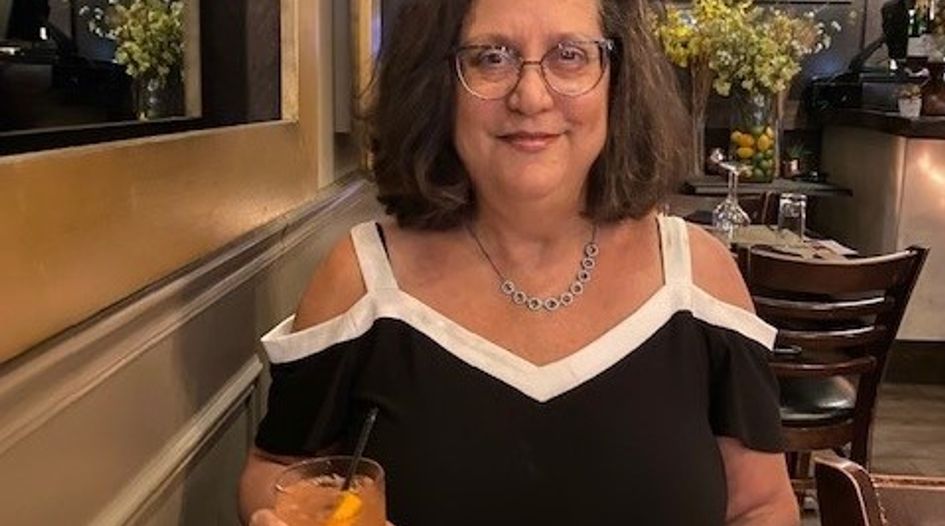 GIR is mourning the loss of senior reporter Janan Hanna who died of heart failure on Monday 29 August aged 59.
Janan had joined the team earlier in the year and was based in Chicago, the city she had made her home for the past 40 years. Her recruitment was made possible by a partial shift to remote working, triggered by the coronavirus pandemic, that enabled us to hire US reporters living outside of Washington, DC, and New York.
When we first met Janan in March, we were looking for an experienced journalist who'd make light work of complex court documents and legal debates for our US foreign bribery, sanctions and wider corporate enforcement coverage.
Meanwhile, Janan, a veteran reporter with a law degree and extensive experience covering cases before the Northern District of Illinois District Court and the US Court of Appeals for the Seventh Circuit, sought a more secure full-time position after years of working as a contractor.
From her side, being able to continue to cover trials was her one request. Having reported on various US spoofing cases already, Janan had her eye on the then-upcoming case against former JPMorgan traders Gregg Smith, Michael Nowak and Jeffrey Ruffo, happening in her hometown, in particular.
***
Born in 1963 in Long Island, New York, Janan moved away in the early 1980s to study political science at Northwestern University. A master's degree in journalism at the same institution followed, and Janan started her professional career soon after graduating in 1986.
In 1990, she was hired as a reporter for US newspaper columnist Mike Royko at the Chicago Tribune. While at the paper, she was part of the team that won a Robert F Kennedy Journalism Award for a series on increasing homicide rates of children in Chicago and its suburbs. After 12 years there, she started a law degree at Loyola University before returning to Northwestern as a journalism instructor. She kept on writing on a freelance basis, and later served as a Midwest legal correspondent for Bloomberg.
The world of foreign bribery and sanctions, however, was new to her, and she sometimes joked about the alphabet soup of unfamiliar agencies and laws she had to get to grips with.
In reality, she proved to be a wonderful writer who could wrap her mind around long-running cases with complex backstories at the drop of a hat. She reported the Second Circuit's most recent decision in the US's prosecution of Lawrence Hoskins after being given a tight deadline and only a quick 10-minute summary of the decade-long case.
Janan was excited by the prospect of work-related travel to see her colleagues and sources in person. Aside from an initial week in New York to meet a couple of colleagues, she had only seen the wider team on video chats, where she would delight us with her witty commentary on politics, popular culture and the state of justice today.
Despite the geographical barriers, she bonded online with colleagues on both sides of the Atlantic, discussing a shared love of music – Janan was an accomplished violinist – favourite TV shows, and tennis, especially the US Open. 
Janan was kind, caring and curious, and we were very happy to have her in our team. Just a few days before her death, in a meeting to discuss her progress, we expressed our excitement at what we could accomplish together in the future.
Janan is survived by her parents, Sam and Joyce Hanna, and her sisters Pamela and Judith. A private memorial was held for her in Long Island on 3 September.
Read more of Janan's work.
Read the Chicago Tribune obituary.
Copyright © Law Business ResearchCompany Number: 03281866 VAT: GB 160 7529 10