Now live: the GIR 100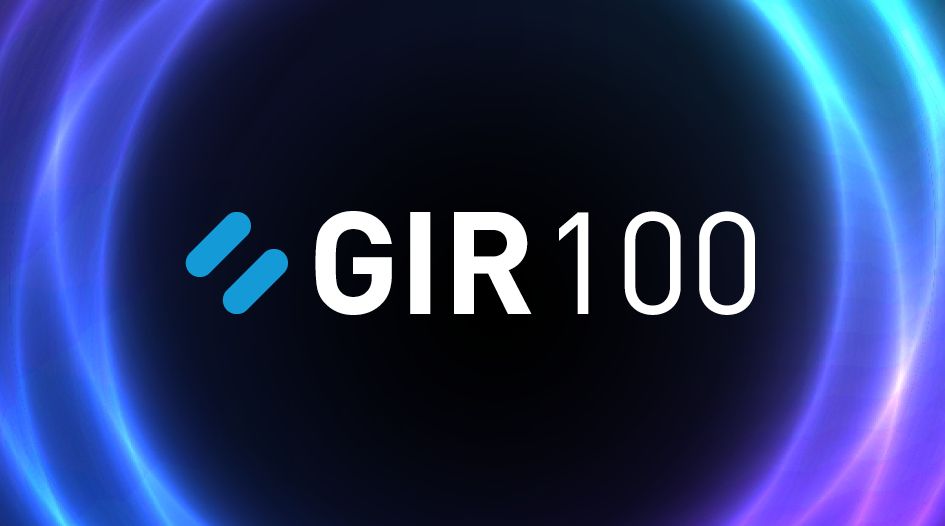 The latest edition of the GIR 100 – profiling the best firms to turn to in the lifecycle of an international investigation – is now online. 
Find the advisers you need: from large international law firms and consultancies that regularly handle multilateral criminal and regulatory investigations, to the boutiques and regional firms providing top-notch white-collar defence services or jurisdiction-specific advice, the GIR 100 has it covered. 
The final list is based on a painstaking research process, which sees the GIR editorial team review countless pages of confidential information supplied by firms and practices vying for inclusion. We read each and every one of the submissions and considered firms' biggest and most complex cases vis-à-vis their peers for the period covering May 2020 until April 2022 to choose the best-performing investigations practices and specialist firms from across the world. Results obtained after the research period will be taken into consideration in the next edition.
Appearing in the GIR 100 – and especially in the GIR 30 – is a major feat. The competition is fierce and increases every year. In many instances, the differences between firms' scores are negligible.
The ranking is predominantly influenced by the kind of investigations, resolutions and related trials a firm has worked on during the research period. We aim to measure firms' institutional strengths based on a range of factors including their reach, their caseload and appearances before government authorities.
We also consider the relevant partners, their former government experience, peer review research by our sister publication Who's Who Legal, as well as client references. In keeping with client demands that firms staff matters with a diverse group of practitioners, we also consider gender diversity statistics and assigned scores to the top-performing firms only.
We strongly advise reading the GIR 30 ranking in conjunction with the firms' editorial profiles to get a thorough overview of every practice's unique qualities and strengths.
How can firms improve in the rankings?
There are a number of pointers we can provide to help firms increase their chance of success in the future.
Keep the submission up to date
We have based the GIR 100 and the GIR 30 on finalised and ongoing work that has taken place over the two years prior to April 2022.  Every now and then, firms will list work that was finalised outside of the research period that we, unfortunately, cannot take into account.
Focus on the most significant mandates
We are looking to identify the most sophisticated international investigations practices. We are most interested in matters that have both a cross-border and corporate element and some form of government scrutiny. We particularly rate cases that shape future enforcement processes and government theories – those that make law or provide further clarity on, for example, what corporate cooperation means in practice.
Make sure the submissions are complete
Some firms will omit details that we ask for, either knowingly or unknowingly. It is of course up to a firm to decide what information they wish to share – and we realise that we're asking for a lot – but the more complete a picture we receive, the better able we are to accurately score a firm. In the past year, notable examples included submissions that excluded dates or failed to mention the government agencies that played a role in their investigations.
Client references
We recognise that reference fatigue is real. What we care about is the quality of clients' comments and not necessarily the number of total comments we receive. Firms can be strategic about the clients they put forward for us to contact for feedback.
Talk to us
Throughout the year, the GIR editorial team routinely visit and speak to practitioners around the world to get a better view of the marketplace and the cases and personas seen as most significant. These conversations provide invaluable levels of information that complement our research for the GIR 100. If you want to get to know us better, get in touch.
Why is this important?
Every additional point a firm receives during the scoring process can have a substantial impact on our decisions on the firms to include in the GIR 100 or for a firm's position in the GIR 30 ranking.
Editor's note
Publication of the GIR 100 was delayed due to unforeseen circumstances that significantly affected the team's bandwidth. We hope to be back to our normal publishing schedule for the next edition.
We have done our best to ensure that the profiles are up to date, but should we have missed an important new joiner, or erroneously listed a departed partner, please get in touch to discuss.
We also welcome feedback on our methodology, especially on how to improve our awareness and rating of firms' diversity efforts going forward.
The GIR 100 firms are listed in alphabetical order.