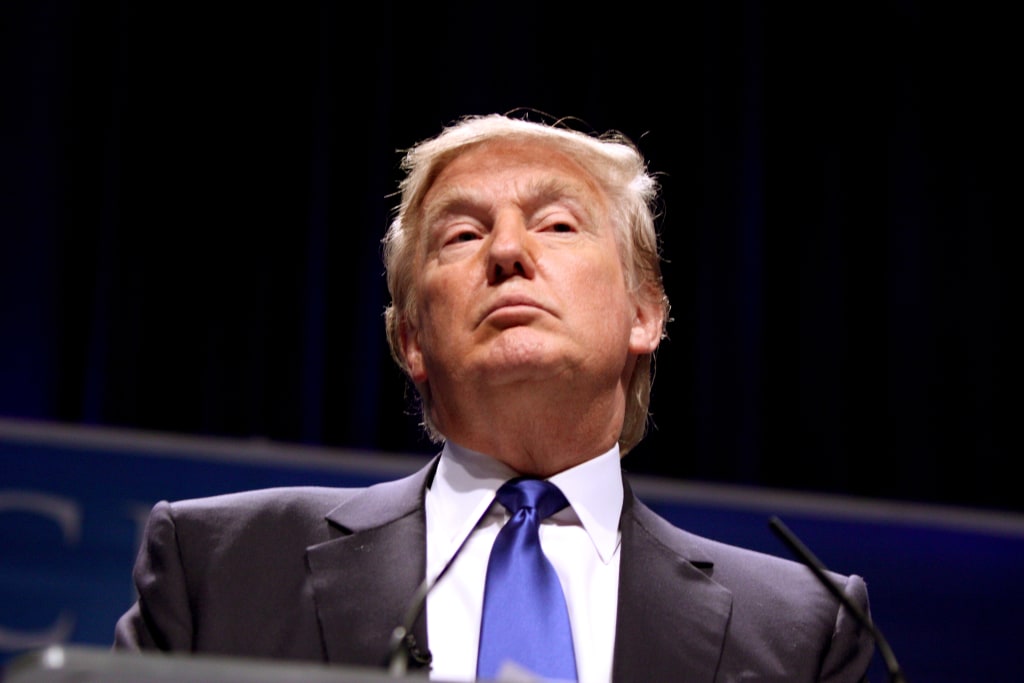 Donald Trump speaking at the Conservative Political Action Conference in Washington, DC, in 2011.
Gage Skidmore via Flickr (CC BY-SA 2.0)
Donald Trump's election as the next US president has already sparked talk of weakened FCPA enforcement.
While any change won't be immediate at the Justice Department, the election of a president who has said the Foreign Corrupt Practices Act harms the US, combined with a Republican-controlled Congress, has given a six-year push by business interests to blunt the law their first real possibility of gaining ground.
Trump said in 2012 that the FCPA is a
"horrible law and it should be changed
", during a CNBC programme discussing the bribery investigation into US retailer Wal-Mart. He explained: "Let Mexico or let China or these other countries prosecute. Why are we prosecuting people to keep China honest? Now every other country goes into these places and they do what they have to do... We're like the policeman for the world; it's ridiculous."
The reported
short-list of potential attorney general nominees
includes former New York mayor Rudy Giuliani, who told Just Anti-Corruption in an interview in January that FCPA enforcement
is too much in the weeds
. "We're at the point where [the Justice Department] has accomplished its objective of convincing American corporations that you shouldn't pay bribes. Now, what we're doing is fighting over technicalities," he said.
"Whoever the attorney general is, the administration is unlikely to make the FCPA an enforcement priority and give it the same resources that the Obama or Bush administrations did," he said. "I wouldn't be surprised to see FCPA enforcement taper off substantially."
It's not the first time commentators, including Stephenson, have voiced concern about the direction of FCPA enforcement following the appointment of a government official who has been sympathetic to business-friendly reforms.
When Andrew Weissmann was appointed criminal division fraud section chief in early 2015,
Stephenson and others expressed worry
. Writing at the time, Stephenson said the anti-corruption community should be concerned because Weissmann had previously co-authored a 2010 Chamber of Commerce report proposing FCPA reforms, including a compliance defence.
"Now maybe those concerns haven't been realised, but this is a very different situation where you have a president who has called the FCPA a horrible law," Stephenson said.
Just Anti-Corruption previously reported that Weissmann and criminal division chief Leslie Caldwell had wanted department policy to presume declinations for companies that self-reported. But the deputy attorney general, Sally Yates,
knocked the proposal back,
arguing it would take away prosecutors' discretion to seek resolutions appropriate to the facts of an individual case.
The one-year programme, scheduled for renewal in April 2017, instead offered companies only the possibility of a declination if they voluntarily disclose misconduct.
With new leaders at the helm, internal policy debates can have very different outcomes "because people come at them with a new philosophy," said former FCPA prosecutor Kathleen Hamann, now at Pierce Atwood.
Yates was also behind the introduction of another DOJ white-collar crime enforcement policy, the so-called Yates Memo, which prioritises individual prosecutions. Brandon Garrett, a professor with University of Virginia Law School, noting that Trump never talked about greater criminal accountability for white-collar offenders, said: "We can wonder, for example, whether the new focus on individual white-collar offenders will last."
That said, few expect any dramatic changes in serious white-collar cases. "More egregious cases won't be affected," said Seth Taube, a partner with Baker Botts. "You won't get better treatment. But I expect in strict liability cases or books and records liability for there to be less fervent enforcement."
It can take years for lobby groups to achieve results in Congress. In 1977 after the FCPA was enacted, business groups immediately began pursuing changes to the law. That effort eventually partially succeeded,
but it took 11 years
.
By contrast, the Chamber of Commerce's current push for FCPA reform began in 2010 and has already had some success, with even more meaningful reforms to FCPA enforcement and white-collar policy now seen as possible.
The Chamber, for example, pushed for some of the changes contained in the FCPA pilot programme. It continues to advocate for a compliance defence and against the Yates Memo, a policy that one of the Chamber's representatives, former Attorney General Michael Mukasey,
compared to swinging bodies from lamp posts
.
Mukasey is a long time friend of potential attorney general nominee Giuliani. Giuliani also worked with Mukasey's son, Marc, while at Greenberg Traurig this year, before taking leave to support Trump's election campaign.
"With a united Republican Congress, if I were the Chamber of Commerce I'd feel like it's Christmas," said Stephenson.