GIR Awards 2021: Most Important Court Case of the Year and Most Important Development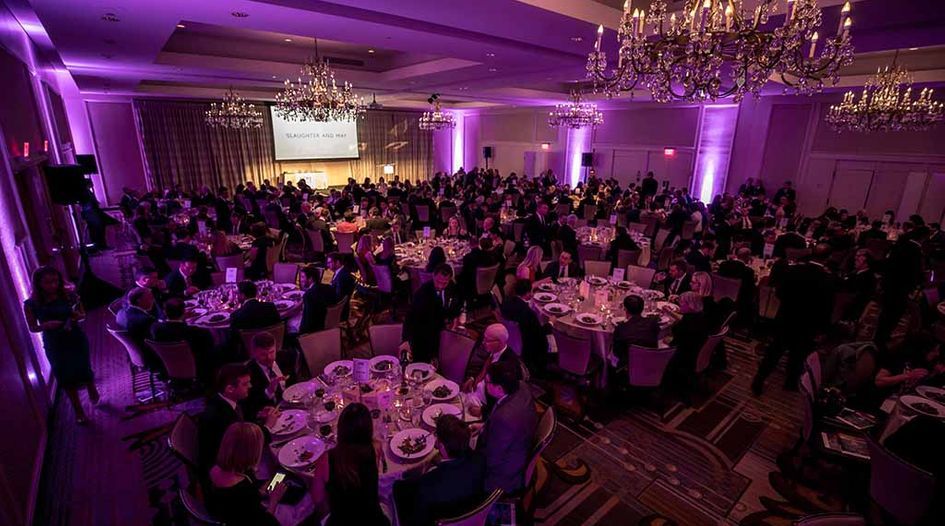 GIR unveils the shortlists for the first two categories of its seventh annual awards ceremony, which will be held in Washington, DC on 9 November.
Read on for the nominees in the categories Most Important Court Case of the Year and Most Important Development of the Year.
The shortlists for another six awards, including a new category to recognise an Investigations Practitioner of the Year, will be released in the coming days. 
GIR intends to host a black-tie event to celebrate the awards this year. We are offering risk-free registration in the event of cancellation. 
The evening will provide a chance to celebrate the investigations professionals and practices that have impressed most in the past year, and GIR's top 30 investigations practices, as part of our annual GIR 100 research, will also be unveiled. The ceremony will be held in aid of Swawou Layout Girl's School in Kenema, Sierra Leone, which helps disadvantaged girls in the region.
Most Important Court Case of the Year 
UK Supreme Court rules against SFO in KBR decision
The UK's highest court generated plenty of discussion in the London bar when it ruled in February that the Serious Fraud Office (SFO) cannot force a foreign company to hand over material stored abroad – a decision that lawyers said will make conducting global investigations more difficult for the agency. The Supreme Court said that notices issued under section 2 of the Criminal Justice Act, which allow the SFO to compel recipients to hand over information, do not have an extraterritorial reach that enables the agency to force companies to turn over information stored abroad. The decision came as part of a bribery investigation into Houston-based engineering company KBR, which had appealed against the SFO's attempts to go after its files kept in the US. The SFO dropped its probe into KBR in March because the case did not meet the evidential test for prosecution.
Counsel to KBR
Blackstone Chambers
Lord Pannick QC in London
Cohen & Gresser
Partner Richard Kovalevsky QC in London
Matrix Chambers
Jamas Hodivala QC in London
Instructed by
Greenberg Traurig
Shareholders Barry Vitou and Anne-Marie Ottaway in London
For the UK Serious Fraud Office
Blackstone Chambers
James Eadie QC in London
6KBW
Jonathan Hall QC in London
Blackstone Chambers
Simon Pritchard in London
German Supreme Court upholds first cum-ex convictions
Germany's highest court made a splash in July when it upheld the convictions of UK nationals Martin Shields and Nicholas Diable for a practice known as cum-ex trading. The practice allows shareholders to claim multiple tax credits on a dividend that was paid and taxed only once. The German supreme court's recent decision confirms that knowingly and intentionally participating in cum-ex trades is a criminal offence in Germany instead of a legal grey area. Local practitioners said the decision is a huge win for prosecutors in Germany, and sets the stage for increased cum-ex enforcement in the coming years, as it arms prosecutors with a roadmap to build cases against other defendants.
Counsel to Martin Shields
Kempf Schilling & Partner
Partners Hellen Schilling, Eberhard Kempf, Christoph Tute and Johannes Corsten in Frankfurt
Counsel to Nicholas Diable
Klinkert Rechtsanwälte
Partners Stefan Kirsch, Ricarda Schelzke and Marcus Jung in Frankfurt
For the Cologne Public Prosecutor's office
Anne Brorhilker
Shell and Eni acquitted in long-running Nigerian bribery case
Following a three-year-long trial, a Milan court made a landmark decision when it acquitted oil companies Shell and Eni in March. The companies were acquitted after being accused of paying millions in bribes to Nigerian officials to secure prospecting rights to a lucrative oil field. The court ruled that the companies had no case to answer – nor did the other 13 defendants including Eni CEO Claudio Descalzi, Nigeria's former oil minister Dan Etete and Malcolm Brinded, Shell's former head of exploration and production. The verdict means the defendants avoided having to pay the $1.1 billion in damages that Nigeria had demanded, and dealt a heavy blow to Italy's anti-corruption efforts to boot. The Milan public prosecutor's office has appealed against the decision.
Counsel to Shell
Debevoise & Plimpton
Partner Bruce Yannett and counsel Erich Grosz in New York
Studio Legale Delfino e Associati Willkie Farr & Gallagher
Partners Bruno Cova and Francesca Petronio in Milan
Studio Legale Mucciarelli
Francesco Mucciarelli and Luisa Mazzola in Milan
Counsel to Eni
Studio Legale Nerio Diodà
Nerio Diodà, Elena Vedani, Valeria Torresin, Federico Luppi, Massimiliano Diodà, Simone Giuliani, Riccardo Gussoni, Paolo Vivian and Elisa Taglietti in Milan
Counsel to Claudio Descalzi
Studio Legale Paola Severino
Paola Severino in Rome
Counsel to Malcolm Brinded
Studio Legale Mucciarelli
Marco Calleri and Andrea Rossetti in Milan
Slaughter and May
Partner Richard Swallow in London
For the Milan Public Prosecutor's Office
Public prosecutors Sergio Spadaro and Fabio De Pasquale
OCC drops forex manipulation case against former traders
After US authorities pursued former JPMorgan Chase trader Richard Usher and former Citigroup trader Rohan Ramchandani for almost a decade, the US Office of the Comptroller of the Currency (OCC) drew some attention when it withdrew its case against the pair for alleged forex manipulation. The OCC withdrawal in July came nearly three years after a Manhattan jury acquitted the duo of related criminal charges. The OCC case had been stayed during that time pending the outcome of the criminal proceedings. The case is also noteworthy because Usher had accused the US Justice Department of blocking him from using exculpatory evidence from the criminal case in the OCC matter.
Counsel to Richard Usher
White & Case
Partners Mark Gidley in Washington, DC and Michael Kendall in Boston
Paul Hastings
Partners Jonathan Pickworth and Rebecca Copcutt in London
Counsel to Rohan Ramchandani
WilmerHale
Heather Nyong'o in San Francisco, Thomas Mueller in Washington, DC and Daniel Crump in Los Angeles
Most Important Development of the Year
The success of the SEC's whistleblower programme
The US Securities and Exchange Commission's whistleblower programme has been handing out awards at a dizzying rate over the past year, totalling almost $960 million to date for over 200 individuals since its first award in 2012. One of the awards last year was for a tip that helped authorities open bribery investigations into Panasonic Avionics, ultimately leading to a $280 million resolution for the company in 2018. There has been a significant rise in whistleblower tips too; the commission received over 6,900 tips in the 2020 fiscal year, potentially sparking a wave of new investigations.
The record-breaking Goldman Sachs resolution
Goldman Sachs entered into a monumental foreign bribery resolution for $2.9 billion with 10 authorities across the globe. The landmark settlement resolved the bank's role in the highly-publicised bribery and embezzlement scheme concerning Malaysia's development fund, 1MDB, and was the first time criminal charges were brought against Goldman Sachs.  The resolution surprised many with the sheer volume of countries involved, including authorities in the US, the UK, Singapore and Hong Kong. The settlement demonstrated great strides in international cooperation and set a new bar for corporate FCPA settlements – it included the largest penalty imposed under the foreign bribery statute. Despite the seriousness of the alleged conduct, the bank's parent company was able to avoid a guilty plea. US authorities also decided against imposing a monitor.
Counsel to Goldman Sachs
In the DOJ matter
Sullivan & Cromwell
Partners Nicolas Bourtin, Stephanie Wheeler, Nicole Friedlander and Sharon Cohen Levin in New York
Kirkland & Ellis
Partners Mark Filip and Robert Allen in Chicago and New York
Paul Hastings
Partner Robert Luskin in Washington, DC
In the SEC matter
WilmerHale
Partner William McLucas in Washington, DC
For the DOJ
Trial Attorneys Katherine Nielsen, Nikhila Raj, Jennifer Ambuehl, Woo Lee, Mary Ann McCarthy, Leo Tsao, and David Last in the Criminal Division; and assistant US attorneys Jacquelyn Kasulis, Alixandra Smith and Drew Rolle in the Eastern District of New York
For the SEC
Eric Heining and Paul Block in the FCPA unit and Mark Albers and Martin Healey of the Boston Regional Office
SAP credited under the National Security Division's voluntary disclosure policy 
German software company SAP is the first-ever corporation to get credit for self-reporting US export control and sanctions violations under the DOJ's revamped national security division (NSD) voluntary disclosure policy. SAP agreed to pay over $8 million to multiple authorities to resolve export control and sanctions violations in April.  The policy was introduced in 2019 as an attempt to encourage companies to come forward with potential sanctions or export control breaches, and in return the DOJ would offer them the presumption of a non-prosecution agreement if they fully report potential wrongdoing, cooperate with an investigation and remediate. 
Counsel to SAP
Paul Hastings
Partners Kwame Manley and Bob Luskin in Washington, DC 
The official launch of the European Public Prosecutor's Office
The European Public Prosecutor's Office (EPPO) finally launched its operations in June after eight years in the making. Boasting over 100 prosecutors from 22 countries and led by Romanian prosecutor Laura Kövesi, the EPPO is a fully independent body that investigates and prosecutes crimes against the EU budget, including fraud, money laundering and corruption. At the time of its launch, the agency said it had at least 3,000 cases to investigate – and it has wasted no time getting into gear. In July, the EPPO announced an investigation into a Croatian mayor accused of corruption, while the following month it raided premises in five EU countries as part of a €14 million VAT fraud probe.