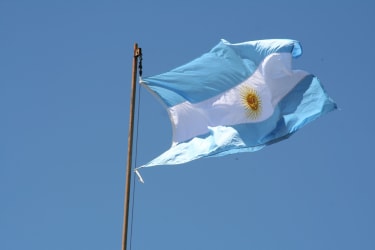 Argentina has passed a new law to hold companies accountable for bribery schemes.
Argentina's congress passed the law, known as the Corporate Liability Bill, which will enter into force 90 days after it was signed on 8 November. The new law complements previous anti-bribery laws in the country that only applied to individuals. The law also expands the scope of misconduct to target transnational bribery.
Under the new law, authorities can hold local companies and multinationals liable when bribery is committed on their behalf within Argentina. Prosecutors will also be able to go after Argentine companies that paid bribes abroad.
Under the Act, a judge can fine companies up to five times the benefit obtained from the misconduct. Companies can also be blacklisted from public contracts for up to 10 years.
Fernando Goldaracena, a partner at Baker McKenzie in Buenos Aires, said: "The new law will grab the attention of any company with a branch or subsidiary here in Argentina because the penalties are very severe."
Under the law, prosecutors can enter into leniency agreements with companies accused of misconduct.
The law requires that companies have an anti-bribery compliance programme in place once it comes into force. From then on, companies without these programmes will be excluded from participating in bids for public contracts.
Cristian Francos, a partner at Lewis Baach Kaufmann Middlemiss in Buenos Aires, said that making companies accountable for corruption is the other side of the coin to the country's anti-bribery enforcement.
"If someone received a bribe, then someone had to have paid the bribe," he said. "Companies should be well prepared [to be investigated]."
Argentina's focus on punishing corporate crime is part of the country's effort to join the inter-governmental Organisation for Economic Co-operation and Development (OECD). Argentina is a signatory of the OECD's Convention of Combating Bribery of Foreign Public Officials in International Business Transactions 1997. The organisation said in a March 2017 report that Argentina was in "serious non-compliance" with aspects of its convention on combating foreign bribery.
Goldaracena said: "This law will put Argentina on the same page as other countries, not just in South America but worldwide, that are trying to reduce corruption."
Local lawyers told GIR that the many recent public works scandals were a consideration in Argentina's push for corporate liability for bribery. One such scandal revolves around Brazilian construction company Odebrecht, which in 2016 admitted to paying bribes to officials across 12 countries, including Argentina. Odebrecht agreed to pay at least US$3.5 billion to US, Swiss and Brazilian authorities in December. According to the US court documents, Odebrecht employees paid Argentinian government officials over US$35 million between 2007 and 2014.
Prosecutors have yet to come to a settlement with Odebrecht, which reportedly proposed a resolution to Argentinian judges in May. Lawyers previously told GIR that authorities will be unable to strike a deal under the new law as retroactive application of it would violate the country's constitution.
Instead, the new law gives Argentina a framework and new tools for the country to resolve similar schemes in the future.
Goldaracena said that there are some practical issues that will need to be addressed as the law takes effect. Among the aspects that remain unclear are the conditions that companies must meet to be considered for a leniency deal and what standards compliance programmes must meet.
Goldaracena said that problems could also arise when the Argentinian criminal courts are faced with unfamiliar territory, for example when tasked with examining anti-bribery compliance programmes.
Francos said many Argentinian companies that are contracted by the state do not have established policies in terms of compliance and integrity, and will likely rush to put together new compliance programmes. Francos said "this shock could be good" to improve standards quickly.
"This [scenario] creates a problem for companies, but also an opportunity that will bring change to Argentina's business culture," he said.