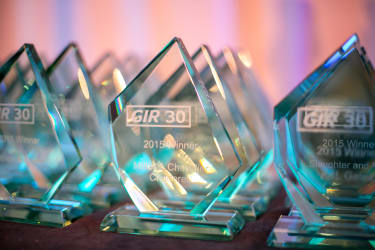 The 2017 Awards will take place on the evening of 26 October after GIR Live DC Fall conference, which will take place in the morning. The black-tie event will provide a chance to celebrate the investigations lawyers and practices that have impressed most in the past year.
GIR's top 30 investigations practices will also be unveiled on the night and the event will culminate with a career achievement award for one exceptionally respected and admired individual.
The nominations for Most Important Development in Investigatons 2017 are below.
France's Sapin II
Enacted in December 2016, France's Transparency, Fight Against Corruption and Economic Modernisation Act 2016, known as Sapin II, has revolutionised France's prosecutorial regime. Not only did Sapin II introduce deferred prosecution agreements to France, but it also removed the law which dictates that for a foreign corruption offence to be successfully prosecuted in France, it had to be prosecuted abroad first. Sapin II also created France's new dedicated anti-corruption authority (ACA).
Rolls-Royce deferred prosecution agreement
The President of the Queen's Bench Division Sir Brian Leveson approved the UK's third-ever deferred prosecution agreement (DPA) in January. That Rolls-Royce was able to agree a DPA and also secure a maximum cooperation discount without self-reporting casts doubt on whether companies will rush to self-report wrongdoing to the UK Serious Fraud Office (SFO) in future, lawyers have previously said.
Counsel to Rolls-Royce

In the SFO and DOJ investigation and internal investigation

Debevoise & Plimpton

Partner Karolos Seeger and senior associate Thomas Jenkins in London, and partner Bruce E Yannett and senior associate Ivona Josipovic in New York

In the SFO and DOJ investigation

Slaughter and May

Partners Richard Swallow, Jonathan Clark and Steve Cooke in London and associates Amy Russell, Jerry Healy, Michael Thompson, James Dobias and Lavinia de Nazelle in London
SFO wins ENRC privilege judgment
The SFO won a high-profile battle with Eurasian Natural Resources Corporation (ENRC) on 8 May, after a UK judge ordered the mining company to hand over documents, including interview notes, to the authority as part of its corruption investigation. In doing so, the judge ruled that litigation privilege, which attaches to documents made in reasonable contemplation of litigation, did not apply to communications made by ENRC even though the company anticipated SFO dawn raids and a subsequent criminal investigation. Practitioners have said that this narrow definition litigation privilege will have a chilling effect on internal investigations.
Counsel to the SFO

Eversheds Sutherland

Blackstone Chambers

James Segan in London

Bright Line Law

Jonathan Fisher QC in London
US v Anthony Allen and Anthony Conti
The landmark decision was handed down in July 2017 by the United States Court of Appeals for the Second Circuit. The court ruled that the Fifth Amendment's prohibition on the use of compelled testimony in US criminal proceedings applies even when a foreign sovereign (in this case the UK) has compelled the testimony. The decision cuts through the very heart of global investigations and directly affects US/UK cooperation.
Counsel to Anthony Allen

Willkie Farr & Gallagher

Partner Michael Schachter in New York is assisted by Casey Ellen Donnelly

Counsel to Anthony Conti

Tor Ekeland

Partners Tor Bernhard Ekeland and Aaron Kyle Williamson in Brooklyn

Kaim Todner Solicitors

Karen Todner in London
US Department of Justice's evaluation of corporate compliance programmes
Under former counsel Hui Chen, the US Department of Justice published a set of questions that it may ask when evaluating the strength of a company's compliance programme. Practitioners have previously said that the questions, which were published in February 2017, make clear what companies need to do to ensure compliance programmes work in practice.
Registration for the awards ceremony is now open. GIR Awards will be held in aid of Swawou Layout Girl's School in Kenema, Sierra Leone. The school helps disadvantaged girls in the region.