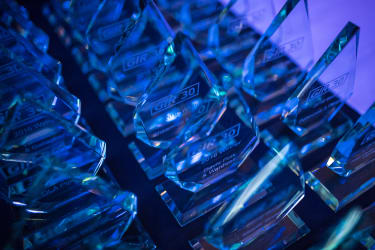 GIR Awards
Over the coming days GIR will reveal the shortlists for its third annual awards ceremony, which will be held on 26 October in Washington, DC at the Four Seasons Hotel.
The 2017 Awards will take place on the evening of 26 October after GIR Live DC Fall conference, which will take place in the morning. The black-tie event will provide a chance to celebrate the investigations lawyers and practices that have impressed most in the past year.
GIR's top 30 investigations practices will also be unveiled on the night and the event will culminate with a career achievement award for one exceptionally respected and admired individual.
The nominations for Emerging Enforcer of the Year are below.
Economic and Financial Crimes Commission (EFCC), Nigeria: Amid death threats and gun attacks, the EFCC has in the past year continued to bring large corruption cases against high-profile individuals, including former oil minister Diezani Alison-Madueke. Nigeria is also pursuing corruption, money-laundering and bribery charges against oil companies Eni and Shell in Nigeria.
National Anti-corruption Directorate (DNA), Romania: Chief prosecutor Laura Kövesi and her team's anti-corruption efforts have continued unabated this year, despite attempts in January to change the country's penal code. What's more, the DNA constantly receives praise from EU and US authorities over its anti-corruption drive, which has so far seen more than 1,250 officials prosecuted for bribery offences.
The Monetary Authority of Singapore (MAS): The MAS has had an impressive year pursuing cases tied to Malaysia's beleaguered investment fund 1MDB. Over 2016-2017, the MAS expelled Falcon Bank over anti-money laundering failures in relation to investigations into 1MDB fund flows. The MAS has also fined banks including Credit Suisse, United Overseas Bank, Coutts and Chartered Standard over similar issues.
State Attorney's Office, Israel: Israeli prosecutors have not shied away from investigating high-profile bribery matters over the last 12 months, including cases involving prime minister Benjamin Netanyahu and billionaire Beny Steinmetz. Israel's State Attorney's Office is currently investigating the purchase of submarines from German industrial conglomerate ThyssenKrupp and the office also named Netanyahu as a suspect in two investigations into bribery, fraud and breach of trust.
South Korea Public Prosecutor's Office: With echoes of Brazil's Operation Car Wash, Korean prosecutors have relentlessly investigated corruption cases in the past 12 months. The office's investigations have so far led to the impeachment and prosecution of former South Korean president Park Geun-hye and the conviction of Samsung chairman Lee Jae-yong.
Registration for the awards ceremony is now open. GIR Awards will be held in aid of Swawou Layout Girl's School in Kenema, Sierra Leone. The school helps disadvantaged girls in the region.